EPCs are a government initiative encourage buyers to buy green homes.
By law everyone who puts a property on the market for sale or rent needs an EPC.

We at Apex Plans are Elmhurst Energy Accredited. This Accreditation scheme ensures that we carry out a high standard of survey on your property.

---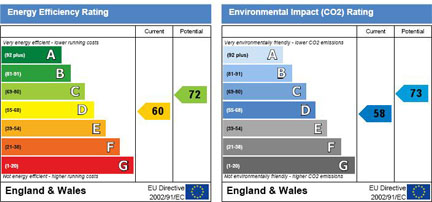 Our EPC Report Contains:
How much on average you are spending each year on your energy bill.
How energy efficient different elements of your home are.

Recommendations of improvements to your home that will increase its energy efficiency.
How much you will save with the improvements.
How much the improvements will cost.
How It Works:
Contact us with the details of the property and vendor.
We make an appointment with your vendor to go to the property.
We do a survey on your home taking into consideration things such as age of property, insulation, square area, heating systems and types of window glazing.
We then use the latest RdSAP software which generates an EPC report for your home.
We send you this report by email.

For more information on EPCs, please follow this link to the direct.gov.uk website